연구의 선진화와 생산성 향상에
필요한 최적의 소프트웨어와 컨설팅을
공급하도록 노력하겠습니다.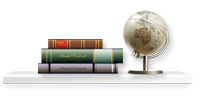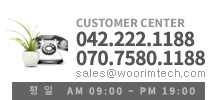 Subroutine Library (v13.0)
The Winteracter library contains several hundred Fortran callable routines, covering a wide range of GUI functionality:

Windows
Click here for a list of Winteracter's
window handling
routines.
Create a root window and multiple child windows
Hide root window for dialog-based applications
Combine windows/menus/toolbars/dialogs
Sub-divided status bars easily added
Windows can be fixed in size
Redirect output text/graphics to any window
Scroll, raise, retitle, clear, reposition, resize windows
Split a window into sub-windows

Text Editor
Click here for a list of Winteracter's
text editor
routines.
Edit text in resizable window with scroll bars
Font type/size selection
Customisable menu
Load/save text files of virtually any size
Put/get text from character variables
Optional command line allowing simulation of `teletype' i/o
Optional command line history
Edit multiple buffers in one window
RTF (Rich Text Format) support under Windows
Paragraph and character level style control, in RTF editor windows

Messages (events)
Click here for a list of Winteracter's
message handling
routines.
Minimal set of message (event) types which need to be processed, including:
Mouse button up/down, double-click or scroll
Mouse moved
Key pressed
Push button pressed
Menu item selected
Window exposed or resized
Window close request
Dialog field changed
ab changed in tabbed dialog
Timer expired
Command entered in an editor window command line

Menus
Click here for a list of Winteracter's
menu
routines.
Add/change/remove text menu on any root or child window
Add/change/remove toolbar button menu on any root or child window
Up to 4 toolbars on each window
Floating (vertical popup) menus
Set/get menu item state (checked and/or enabled)
Add/change/delete individual menu items
Set status-bar prompt for each item

Dialogs
Click here for a list of Winteracter's
dialog
routines.
Access to various types of dialog controls:
Single-line string, integer, real & double precision fields
Multi-line string fields
Combo boxes and list boxes
Push buttons
Check boxes and radio buttons
Progress bars
Track bars
Treeviews
Spinners on numeric fields
Tabbed dialogs ('property sheets')
Images
Grid controls
Set field state (enabled/disabled/read-only/hidden)
Field colour control
Range checks on numeric fields
Modal, modeless and semi-modeless dialogs (latter eliminate need for dialog callback routines)
Resize dialogs

Grids
Click here for a list of Winteracter's
grid
routines.
Powerful spreadsheet-like grid controls can be displayed in a dialog or a resizable window:
String, integer, real, double precision, check box and combo box column types
Get/put data at column or cell level
Cell/column/row colour control
Read-only columns/cells
Update row/column labels
Insert/delete rows
Save/load grid contents to/from CSV files
Save grid contents as HTML page
Sort, search and print

Common Dialogs
Click here for a list of Winteracter's
common dialog
routines.
File selector
Directory selector
Colour selectors
Message box
Printing dialogs
Calendar
Marker selector
HTML/PDF viewer selector (Linux)

Operating System
Click here for a list of Winteracter's
operating system
routines.
Command line arguments
Directory manipulation (create, change, delete, get name, list, file size/date information, check existence, count files)
Copy, rename and delete files
Execute/check/kill external commands/programs
Get/set environment variables
Get/create/set/delete values in the Windows registry
Get/set file attributes
Get filetype/program association
Basic inter-process communication (read from std output or write to std input)
Platform/compiler independent binary file handling (`stream i/o')
Find a file in a sub-directory tree

General Functions
Click here for a list of Winteracter's
general
routines.
Access Windows Help, CHTML or HTML files at file or topic level
Send email
Mouse cursor manipulation
Play sound and movie files
Zlib compression
Quick sort
Save arrays as HTML tables or CSV files
RGB/CMY/HLS colour conversion
Debugging diagnostics
String manipulation
Array/function max/min calculation
Regional decimal point support
Date/time manipulation
Preference file handling

Information Functions
Obsolete Routines
Various routines are included which provide backwards compatibility with earlier releases. Mostly, these are routines which have been replaced by superior alternatives in more recent releases.