연구의 선진화와 생산성 향상에
필요한 최적의 소프트웨어와 컨설팅을
공급하도록 노력하겠습니다.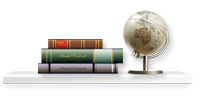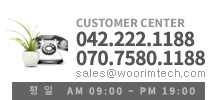 Spatial Connect

---

Spatial Connect is the Spatial database engine inside the Blue Marble Desktop that provides a number of functions including:

Connect and view any data in your ESRI geodatabases, or Oracle and PostGIS spatial systems
Transformation - Reproject Spatial Database data, in single and batch mode
Create - Add data to your spatial systems from any CAD or GIS source
Visualize - Overlay all of your data in a single, easy to use view control

Version 2.0 of the Blue Marble Desktop will now work with your spatial database connections. The underlying GeoTranslate library now provides access to ESRI geodatabases, as well as Oracle and PostGIS native spatial geometry types. This has allowed Blue Marble to utilize all of the advanced data transformation methods our customers have come to expect from the Geographic Calculator, and apply them to all of your spatial data! This new spatial connect functionality also sits on the most current version of GeoCalc, the world's largest, most reliable and accurate coordinate reference system datasource. Now that the tool is available in the same desktop interface as the Geographic Calculator, there are a wealth of new capabilities available to work with all GIS data in conjunction with coordinate, vector, and CAD geospatial data.

Spatial Connect requires a companion Geographic Calculator license.