연구의 선진화와 생산성 향상에
필요한 최적의 소프트웨어와 컨설팅을
공급하도록 노력하겠습니다.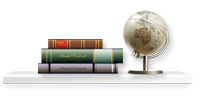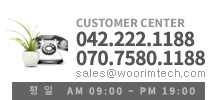 Routing tutorials by others
Rotweiler's Auto-routing Guide
Sample map with autorouting
A temporary description of the Data Routing Format is available here. This is not the final version, but some important information can be found here.
YES - maps with autorouting can be created with the cGPSmapper too. It is much more complicated and requires much more effort than creating maps without routing info, but it is possible. cGPSmapper with routing is already available at the MapCenter service (see link on left side), and here I am presenting a sample routable map so you can see how it works and how to prepare it. The MapRoute program is available at the Toolbox. Maps which are designated to be routable require additional information which defines a 'net of roads', which includes:
Define whether two roads connect at certain points
Turn restrictions (even time dependent!)
Speed category
One way attribute
Limitations for certain types of vehicles
... and some more
Professional maps contain such information already, but how do you start if you have only a simple map and nothing more? That was the reason I wrote yet another tool (which will be available through the MapCenter service too) which generates 'generic' routing information which is based ONLY on detection of intersections in the map and types of roads - no more and no less. That of course means that routing can be completely wrong (no one way roads, no turn restrictions, strange speed limits, etc.) - but at least there will be routing in the map. First of all I got one of the free maps from the UMP project (was not able to contact with the author, but hope he will forgive me) - a map of the city I live in: Gdansk & Sopot. The next step was to convert it to ESRI format by issuing the command:
cgpsmapper shp gdansksopot.mp
That gave me the Gdansk & Sopot ESRI. Next step was to use the Generic routing generator which created (only roads were processed of course) the Routable information for roads. MapRoute.ini file The last step was to again use cgpsmapper using the GS.mp file.
cgpsmapper ac GS.mp
... to create a routable map of my city. You can test the map in your GPS if you want (use sendmap to upload it), and if you are lucky enough to live in the same city, you will have a free routable map now (with a lot of strange routing however). If you want to see the map in MapSource, you can download the MapSource package. Remember to edit the *.reg file (with any text editor) to change the paths (change it carefully!).
When cGPSmapper with routing becomes available at the MapCenter, I will try to include some more information regarding the data format. For now you can just check the files above.