연구의 선진화와 생산성 향상에
필요한 최적의 소프트웨어와 컨설팅을
공급하도록 노력하겠습니다.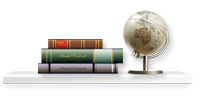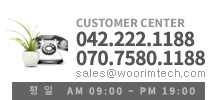 Tools
On this page I am making available additional tools, useful for GPS map creation. These applications have been designed either by myself or other GPS mapping programmers. Your comments are appreciated; please take the time to write a note if you find the programs useful to you, as feedback is helpful to further program improvement.
(cGPSmapper can be downloaded from Download Free Version page.)
GPSMapEdit
By Konstantin Galichsky - User friendly editor (and not only!) compatible with cGPSmapper
Global Mapper
cGPSMapper와 호환 가능한 고급 GIS 편집 소프트웨어로 한글 버전과 한글 사용자 매뉴얼을 제공함.
GPS Map Tools
By www.gpsyv.net - Tools compatible with cGPSmapper
http://gpsyvmanejadordemapa.codeplex.com/wikipage?title=English
MapSetToolKit
By Cypherman1 - Simple front end for cGPSmapper (at the moment does not properly handle commercial maps with indexes and locking! Therefore it is not recommended to be used with commercial maps..)
MapRoute |

See what's new
Generation of routing data from non routable maps (this is a generic routing data only - but can be used as a base for preparing better data)
Merge roads
Fix several potential problems in routable maps

setting NodID point always at the beginning and end of the road (important for dead-end roads)
self intersecting road fix
too close NodID points
set initial Road Class
many others...
▣ Changes
MapRoutre 3.4
Fix: Bound points generation
MapRoutre 3.2
Fix: Generic routing generation for oversampled roads could be wrong
MapRoutre 3.1
New: Support for Level and EndLevel (see MapRoute.ini)
Fix: Long roads could have broken routing when using generic routing generator
Fix: Distance below 5.4 is better handled / fixed