연구의 선진화와 생산성 향상에
필요한 최적의 소프트웨어와 컨설팅을
공급하도록 노력하겠습니다.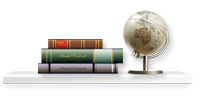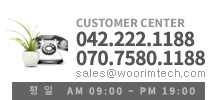 .
응용사례
Groundwater and Solute Transport Modelin
Viisualization of groundwater and solute transport modeling results can be performed with all versions of C Tech's software except EVS for ArcView. Modeling Animation System (MAS) was developed specifically for animation and visualization of earth science modeling results from third party modeling systems such as Groundwater Vistasⓒ or Visual MODFLOWⓒ.
MAS combines a limited subset of the animation capabilities of EVS-PRO and a powerful suite of visualization tools in a fully customizable environment. (MAS does not include any of the geologic modeling or geostatistical functionality of EVS.)

EVS provides high-level integration with Groundwater Vistas.
In addition to model visualization,
EVS creates complex gridded geologic models that
can be easily exported to Vistas for model initialization.
The figure below shows such a grid colored by
layer thickness.


Streamlines of groundwater flow around a mining pit.

Calculate & display vector data as streamlines, streamribbons, scaled arrows or glyphs & more!

Visualization of the output from a Groundwater Vistas MODFLOW and MT3D99 simulation of a large industrial complex in the central valley area of California. This site, with highly channelized flow, clearly shows the path by which the groundwater contamination will eventually reach the municipal water wells.