연구의 선진화와 생산성 향상에
필요한 최적의 소프트웨어와 컨설팅을
공급하도록 노력하겠습니다.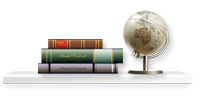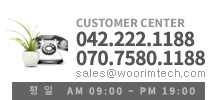 Comprehensive and Powerful
SEEP/W is a finite element software product for analyzing groundwater seepage and excess pore-water pressure dissipation problems within porous materials such as soil and rock. Its comprehensive formulation allows you to consider analyses ranging from simple, saturated steady-state problems to sophisticated, saturated-unsaturated time-dependent problems. You can apply SEEP/W to the analysis and design of geotechnical, civil, hydrogeological, and mining engineering projects.
Saturated / Unsaturated Flow
SEEP/W can model both saturated and unsaturated flow, a feature that greatly broadens the range of problems that can be analyzed. In addition to traditional steady-state saturated flow analysis, the saturated/unsaturated formulation of SEEP/W makes it possible to analyze seepage as a function of time and to consider such processes as the infiltration of precipitation. The transient feature allows you to analyze such problems as the migration of a wetting front and the dissipation of excess pore-water pressure.
Typical Applications
SEEP/W can model almost any groundwater problem including:

Dissipation of excess pore pressure after reservoir drawdown
Changes in pore-water pressure conditions within earth slopes due to infiltration of precipitation
Mounding of the groundwater table beneath water retention structures such as lagoons and tailings ponds
Effect of subsurface drains and injection wells
Drawdown of a water table due to pumping from an aquifer
Seepage flow quantities into excavations
Use AIR/W and consider the true matric suction (Ua-Uw) mechanisms
Integrate with TEMP/W and consider flow in freezing and thawing soils
이외에 더 많은 기능들이 있습니다.


(큰 이미지 보기 ☞ click)
Features
Analysis types include steady-state confined and unconfined flow, transient flow, 2-D flow in a cross-section or in plan view, and 3D axisymmetric flow
Boundary condition types include total head, pressure head, or flux specified as a constant or a function of time; pressure head; transient flux as a function of computed head; review and adjustment of seepage face conditions
Volumetric water content and conductivity functions can be estimated from basic parameters and grain-size functions
Adaptive time stepping to ensure the use of optimal time steps in transient analyses with sudden changes in boundary conditions
Flow path delineation
Undo and redo commands
이외에 더 많은 기능들이 있습니다.
Formulation
Soil Properties The hydraulic conductivity of the soil is a function of the negative pore-water pressure in the unsaturated regions. The rate of change in water content is dependent on the pore-water pressure during transient processes. Hydraulic conductivity can be defined as anisotropic in two orthogonal directions.
Iterative Process The nonlinear nature of the finite element equations is handled using an efficient radial search iterative scheme.