연구의 선진화와 생산성 향상에
필요한 최적의 소프트웨어와 컨설팅을
공급하도록 노력하겠습니다.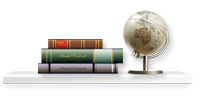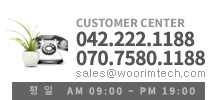 GINO를 이용한 개발 사례들
Lotus Engineering, England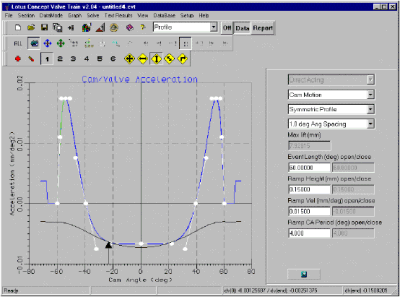 Concept Valve Application
The Application of GINO graphics in the design of automotive camshafts
A large number of alternative valve train mechanisms have been developed over the years to operate the poppet valves of the internal combustion engine. An alternative approach to motion definition is being investigated using the visual and flexible availability of GINO and GINOMENU. The availability of Bezier curves within Gino coupled with an increase in the use of multiple spline based approaches to cam profile design within the automotive industry provides a potential solution.
Pilatus Aircraft Ltd, Switzerland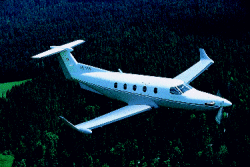 Pilatus PC-12
Roll Your Own GINOGRAF ActiveX Control
Pilatus Aircraft, Switzerland are creating ActiveX Controls using Visual Basic and GINO. A basic x-y graph control is created and then some properties are set to load data into the control and to affect its appearance. Passing data arrays from Visual Basic to GINO have been accomplished along with setting Enumarators to match GINOGRAF's pre-defined contstants.
Max-Planck-Institute of Colloids & Interfaces, Germany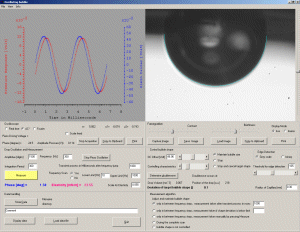 Oscillating Bubble
Using GINO to visualize the hydrophilicity of surfaces
Have you ever observed the different drop shapes of water on a surface? Some surfaces completely repel water while other surfaces are completely wetted. Have a look at some plants on your next walk! The hydrophilicity of a surface can be quantified by the measurement of the contact angle of a small water droplet at the surface. The shape of a droplet is governed by the balance of gravity and surface tension. Surface tension tries to minimize the surface area, while gravity tends to spread out the drop. The most precise determination of the contact angle is the fit of the drop contour to the Young Laplace differential equation.The programming task has been solved with GINO firstly by capturing a video image using a frame grabber, then contourtracing the image: A greyscale image can be regarded as matrix of a size 640x480 pixels. Each element of the matrix refers to the corresponding grey value between 0-255 so the contour shape can be efficiently traced using one of the Ginosurf contouring algorithms. learn more from white paper
Plastics & Computer, Italy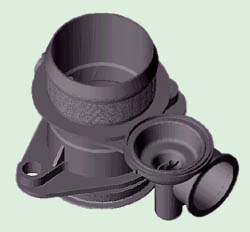 Model of moulded plastic component produced using GINO
GINO OpenGL Interface applied to C.A.E. Programs - Plastics and Computer
Plastics and Computer, Milan, Italy use the 3D capabilities of GINO which have significantly enhanced the creation and display of their complex models. Using high-performance OpenGL cards, a complex 3D model takes well under 1 second to display using GINO.
WS Atkins Noise & Vibration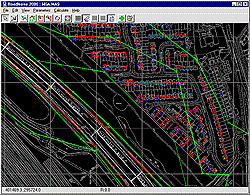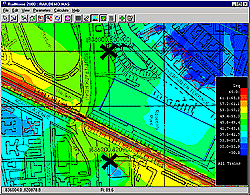 Oscillating Bubble
NoiseMap 2000 - a leading environmental noise calculation package
When 'Noisemap' was re-written in 1997, the additional functionality of GINO meant it was easy to provide more advanced features. A fast raster display routine allows users to have area bitmaps on screen for data-entry or displaying results. Contour plotting with GINOSURF means a small amount of code can produce colour results output (a "noise map") very rapidly. The common GINO co-ordinate system means that resizing the main view automatically updates all these different viewing methods at once. GINO's precise control of printer properties (via Windows) enables exact-scale printing to occur easily and independently of the size or resolution of the output device selected. This process was an enormous headache under DOS. When designing the 3D-viewing module for NoiseMap, the OpenGL functionality in GINO was used which took months off the development schedule, as it meant using simple GINO calls in the program, rather than learning the complexities of the OpenGL language. Additional features, such as mouse positioning, led to a very user-friendly design being used successfully by many of our clients.

Image gallery
이미지를 클릭하시면 큰 이미지를 보실 수 있습니다.