연구의 선진화와 생산성 향상에
필요한 최적의 소프트웨어와 컨설팅을
공급하도록 노력하겠습니다.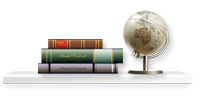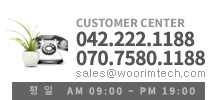 System Requirements
Processor Requirements
Simplify cross-architecture HPC application deployment on Intel CPUs and accelerators using Intel's industry-leading compilers and libraries. Efficiently create fast parallel code and boost application performance that exploits cutting-edge features of current and future Intel® architecture.
Systems based on Intel® 64 architecture:
• Intel® Core™ processor family or higher
• Intel® Xeon® E5 v5 processor families recommended
• Intel® Xeon® E7 v5 processor families recommended
NOTE: It is assumed that the processors listed above are configured into homogeneous clusters.
Disk Space Requirements
12 GB of disk space (minimum) on a standard installation. Cluster installations require an additional 4 GB of disk space.
NOTE: During the installation process, the installer may need up to 12 GB of additional temporary disk storage to manage the intermediate installation files.
Operating System Requirements
The operating systems listed below are supported by all tools on Intel® 64 Architecture. Individual tools may support additional operating systems and architecture configurations. See the individual tool release notes for full details.
• Amazon Linux 2
• Clear Linux
• Debian* 9.x, 10.x
• Fedora* 30.x
• Red Hat Enterprise Linux* 7.x, 8.x (equivalent CentOS versions supported, but not separately tested)
• SUSE Linux Enterprise Server* 12.x, 15.x
• Ubuntu* 16.04, 18.04, 19.04
• Microsoft* Windows* 10
• Microsoft* Windows* Server 2016, 2019
• macOS* 10.14, 10.15
The Intel MPI Library and Intel® Trace Analyzer and Collector are supported on Intel® Cluster Ready systems and HPC versions of the listed versions of Microsoft* Windows* Server. These tools are not supported on Ubuntu non-LTS systems.
Intel VTune Profiler, Intel Advisor, and Intel Inspector graphical user interfaces may require newer operating system versions. Please see their respective Release Notes documents for details.
Installation on IA-32 hosts is no longer supported by any tools.
Memory Requirements
2 GB RAM (minimum)
Additional Software Requirements
Development for a 32-bit target on a 64-bit host may require optional library components (ia32-libs, lib32gcc1, lib32stdc++6, libc6-dev-i386, gcc-multilib, g++-multilib) to be installed from your Linux distribution.
On Microsoft Windows* OS, the Intel® C/C++ Compiler and Intel® Fortran Compiler require a version of Microsoft Visual Studio* to be installed. The following versions are currently supported:
• Microsoft Visual Studio* 2017, 2019 • Microsoft Visual Studio Express* (only for command line compilation)
On macOS*, the Intel® C/C++ Compiler and Intel® Fortran Compiler require a version of Xcode* to be installed. The following versions are currently supported:
• Xcode* 10.x, 11.x
A 64-bit operating system host is required to use the Intel® VTune™ Profiler graphical user interface to analyze collected profile data. Command line profiling and reporting is supported on a 32-bit operating system host. On Linux*, the following packages must be installed for the
Intel® VTune™ Profiler GUI:
• GTK+3
• X.Org (v1.0 or higher, v1.7 or higher is recommended)
• X.Org X11 libXss runtime library
• Network Security Services library (v3.22 or higher)
• ALSA library