연구의 선진화와 생산성 향상에
필요한 최적의 소프트웨어와 컨설팅을
공급하도록 노력하겠습니다.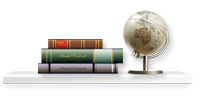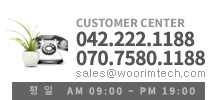 SigmaPlot Upgrade Comparisons
What's missing from your older version of SigmaPlot?
Take a look at the new features in SigmaPlot? 12.0.
GRAPH TYPES
v.12
v.11
v.10
v.9
v.8
v.7
v.6
v.5
2D Vector Plots - Two Types
3D Mesh Plot with contour projections
Weibull Axis Scales to Plot Weibull distributions
Select Positive direction for Polar Plots
Create Reciprocal (Arrhenius) Scales
Area Plots - intersections
Area Plots - shade below curve
Function Plotter for 2D and 3D functions
Waterfall / High-Low-Close
New zoom, pan and drag controls

NEW!
Mouse Wheel Scrolling Enabled

NEW!
Color gradients and transparency

NEW!
Ability to scroll through time-series

NEW!
Improved 3D Graph Customization
More Line Types and Fill Patterns
Automatically Graph Irregularly Spaced 3D Data
Automatic resizing and positioning groups of graphs
More Selectable Graph Objects & improved Graph Defaults
Automatically generate confidence bands for curve fits
More Axis Scales for 2D and 3D contour plots
Over 30 additional symbol shapes
Categorical Graphing support - avoid data reformatting
Microsoft Equation Editor support
Select and edit individual objects - lines, bars
Select and edit multiple objects
In-place text editing on page
Legends - auto lock to graph or data
Graph page rulers, adjustable snap-to grids
Smooth and gradient 3D mesh fills
Microsoft Office style ribbon controls

NEW!
Object and Property Browsers

NEW!
Immediate Dynamic Graph Update upon property change

NEW!
Copy and paste property group styles

NEW!
Tabbed window interface

NEW!
Docking Panel Guides

NEW!
Vertical and Horizontal Tab Grouping

NEW!
Object specific mini-toolbars

NEW!
Customizable quick access toolbar

NEW!
Pre-Formatted Worksheets
Real-time Mouseover Coordinate Feedback
Customizable Transform libraries
Audit Trails - tracks changes to notebooks & log-in names
Password protected Notebooks
Browser-style Notebook Manager
One-step multi-cell formatting
Duplicate row and column titles allowed
Freeze panes, Find and replace
Microsoft Excel arrow behavior
Text wrap in worksheet cells
More editable date and time formats
Column titles show equations used by QuickTransforms
Arrange multiple graphs on a page with templates
Graph page rulers and adjustable snap-to-grids
Report editor in Notebook
Enzyme Kinetics Module included

NEW!
Weighting Methods using predicteds and for robust regression

NEW!
Parameter covariance matrix and confidence intervals in reports

NEW!
Implicit function curve fitting

NEW!
Non-parametric one sample t-test

NEW!
Deming regression allowing errors in both x and y

NEW!
Normal distribution comparison for quality control

NEW!
Parallel line analysis

NEW!
Bland-Altman method for method comparison

NEW!
P value improvement for Dunnett's Test and improved 3-way ANOVA

NEW!
Worksheet row and column titles from transform language

NEW!
New Root() and Implicit() transform language functions

NEW!
Global Curve Fitting
Complete Advisory Statistical Analysis
Standard Curves Macro Improved
Dynamic Fit Wizard - find the Global Minimum
ROC Curve Analysis (free module add-on)
24 new probability transform functions
Piecewise Linear Regression - 2, 3, 4 & 5-segment models
Additional statistical results for nonlinear curve-fitting
Simultaneously solve for a range of values
Ligand Binding Analysis (free module add-on)
Equation solver to evaluate mathematical equations
Six smoothing routines for 2D data
Seven smoothing routines for 3D data
Quick transforms for point-and-click data transformations
Enhanced Histogram Wizard
Regression Wizard for curve-fitting
Enhanced PDF export by new report engine

NEW!
Support for EMF Files
SAS and Minitab data file import
Direct Graphic File Import on Graph Page BMP, JPEG, GIF, TIFF, many more
PDF export of graphs & reports
Import Microsoft Access MDB data
Graph Export Wizard - calculate DPI, page size
True color vector EPS graph export
Compressed TIFF CMYK graph export
Raster EPS & CMYK graph export in 24-bit color
Batch print of selected items in Notebook
Export Graphic file formats: TIFF, JPG, WMF, BMP, EPS
Specify Graph Page measurement units used

NEW!
Specify Automatic legend states

NEW!
Automatic Updating of Quick Transforms
Automatic placement of equations
Customizable built-in macros
Visual Basic-based macros
Built-in macro recorder to play back operations
Automation object support - link to custom applications
OLE and OLE 2 client/server
Automatic transfer of Version 12 user options during software upgrades

NEW!
Import Excel 2010 files directly into SigmaPlot 12

NEW!
Microsoft Windows 7 and XP Support

NEW!
Supports silent installation
Improved Network License Manager
Microsoft Excel, Word? and PowerPoint? support
Run Microsoft Excel from within SigmaPlot?
Categorical data (groups) for error bar plots
Percentile method in error bars and box plots
Asymmetric error bars / Error bars from replicate values
Error bar calculations - SD, SEM, 95% & 99%
Mini tool bar for worksheet cell editing

NEW!
Zoom enabled worksheet

NEW!
Quick transforms list appears in Property Browser Object Window

NEW!
Quick worksheet windo scrolling with mouse wheel

NEW!
Formatted text in worksheet cells

NEW!
Insert tables with pre-defined sytles or customize completely

NEW!
Copy / Paste tabular data between report and Excel worksheet

NEW!
Zoom enabled in reports

NEW!
Vertical and Horizontal rulers appear in Graph Windows

NEW!
Ability to change the report background color

NEW!
New report engine version

NEW!
Drag 'n Drop Word 2007 or 2010 content directly onto report page

NEW!