연구의 선진화와 생산성 향상에
필요한 최적의 소프트웨어와 컨설팅을
공급하도록 노력하겠습니다.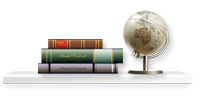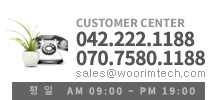 Get the complete picture with SVOffice™ 2009!

SoilVision Systems is proud to introduce SVOffice™ 2009, our most advanced modeling software to date. Take the step into 3D with advanced visualization and model analysis packages.

SVOffice™ 2009 also introduces SVSlope®, our new comprehensive slope stability package! SVSlope® raises the bar on slope stability analysis software.

Experience the benefits of years of improvements on our highly popular SVOffice™ 2006 software. Subscribe to our eNewsletter and stay informed about SVOffice™ 2009 product announcements!

&nbsp

TOP TEN REASONS TO CHOOSE SVOFFICE™ 2009

Advanced Slope Stability Analysis

With the new SVSlope® slope stability analysis package your company will have access to the most comprehensive array of deterministic and probabilistic methods of limit equilibrium analysis methods.


2.Advanced Model Coupling

Coupling of the air/water/thermal phases allows more comprehensive analysis of i) cover designs and, ii) waste rock flow, and iii) various other applications.
Coupled density-dependant flow allows handling of salt-water/ fresh water potash mine tailings scenarios and tidal inflow scenarios.
Coupled seepage and stress analysis allows saturated consolidation analysis to be performed ... COMING SOON!




3.3D Modeling Solutions

Modeling of systems which are not adequately represented by a simplified 2D cross section may be accomplished in full 3D. Examples include regional flow, levee analysis, and planar geometry.

4.Large-Strain Moving Mesh

Implementation of a pure lagrangian large-strain stress analysis allows analysis of models with large deformations greater than 10% ... COMING SOON

5.Automatic Mesh Generation and Refinement

Automatic mesh generation and refinement greatly enhances model stability, accuracy, and convergence.

6.Spatially Varying Material Properties

Material properties may now be set to vary spatially in any particular region of the model domain. This is available in our SVSlope® and SVFlux™ packages

7.Product Integration

Products support highly integrated and coupled solutions. i.e. Rainfall on an unsaturated slope potentially causing instability.

8.Comprehensive Probabilistic Analysis

Monte Carlo, APEM, Latin Hypercube and other types of probabilistic analysis may be carried out in our SVSlope® package. Monte Carlo analysis for steady state models can be carried out in our SVFlux™ package.

9.Customized Solutions

Our mathematical scripting language can be used to build your own customized finite element solutions!

10.Extensive Soil Database

Database of unsaturated hydraulic properties includes laboratory data on over 6500 soils and 24 theoretical methods of estimating unsaturated hydraulic properties.

WHY TOP MANAGERS CHOOSE SVOFFICE™ 2009

The investment in geotechnical / hydrological software is an important decision for most consulting firms. Software must perform well and yield results in a limited timeframe such that reports can be completed on time and under budget. We recognize this at SoilVision Systems Ltd. and and have worked hard over the past number of years to provide software which is both easy to use and technologically advanced. We believe that the current SVOffice™ 2009 software product is the best software suite currently available for geotechnical and hydrological applications. Listed below are a few of the reasons why your firm would benefit from our software from the perspective of a manager.

1. Proven Technology

The SVOffice 2009 suite of software is built on standards of proven technology. For example, our finite elements solver has been developed by a single person over the past 30 years. This provides a great deal of consistency in the development cycle. All of our software packages come with a comprehensive verification manual. Our software packages publish more benchmarks than any other geo software package in the world. Our limit equilibrium slope stability engine was developed by people with proven track records in geotechnical engineering and who had been trained under slope stability authorities such as Dr. Fredlund, Dr. Morgenstern, and Dr. Yamagami..


2. Proven Results

Our software has been successfully used on many academic and consulting projects around the world. Click here for a summary of some of the firms which have successfully switched to using SVOffice on their projects.




3. Strategic Business Advantage

Our software is designed to give your firm and strategic business advantage by providing you with both classic and cutting edge technologies for performing numerical modeling. For example, we implement both classic limit equilibrium method of slices in our slope stability software as well as newer stress-based methods. We have a proven track record with helping firms develop new business potential in applying new and proven technologies. We welcome you to contact us for a discussion on how we can improve your business.

4. Fewer Convergence Problems:

Convergence problems have historically plagued the development of highly nonlinear unsaturated seepage models. Our software implements new technologies such as automatic mesh refinement which have been proven to reduce convergence troubles especially in models with unsaturated flow.

5. Cost / Benefit:

Although there is an upfront cost in the purchase of our software suite it has been our experience that most consultants realize that cost in time savings on the very first project in which they use our software. Not only is our software easy to use but the technological advantages of the software will open new markets for your firm which will cover the cost of the software on the first project you encounter. Please feel free to contact us for customer references who will confirm this.

6. Easy to Learn:

If your firm has used other software in the past it is fair to ask how long it will take to be trained on our software? Our software has been developed based on established standards for Windows interface design. Building a model is also based on an easy and graphical CAD type user interface complete with right-click menus. Most users are able to be up and creating effective 2-D models with only 20 minutes to a few hours of exploration/training time. Tutorial manuals and a comprehensive help system also make it easy for newcomers to learn our software. Online animations further expedite the learning process. We have developed a strong track record with helping consulting firms become effective on our software. We can provide to you based on your specific request

7. Fast Updates:

Our software interface is built on an agile programming development which allows for speedy addition of improvements and features requested by customers. New versions of our software are released every 2 to 4 weeks on average (at no charge to the customer). Users are automatically notified of updates and can download them automatically. We have surprised a few customers with speedy implementation of their feature requests. Allow our software team to work faster for your firm!

8. Quality Assurance:

Our firm has invested heavily in advanced quality assurance techniques. Every time we release software it has been run through a variety of different interface and been subjected to producing consistent results on a library of benchmark problems. Therefore we feel you can use our software with confidence. Please feel free to contact us for comparisons and differences between ours and any other software package.