연구의 선진화와 생산성 향상에
필요한 최적의 소프트웨어와 컨설팅을
공급하도록 노력하겠습니다.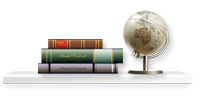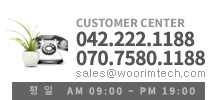 SVFlux™ is part of our SVOffice 2009 software suite. The student version of SVOffice 2009 is free to download! SVOffice 2009 will run on any PC with Windows 2000 or later, with at least 100 MB of free hard disk space. Windows 7 is fully supported




DOCUMENTATION

TUTORIALS

Setting Boundary Conditions - This video demonstrates how to set boundary conditions. Users are shown how to open the Boundary Conditions form, navigate to line segments and how to configure boundary conditions. (270 Kb)

Specifying Soil Properties - This video shows users how to specify soil properties through opening the Soils Manager form, creating new soil records, and entering soil information. (490 Kb)

FAQ

What method does SVFlux™ use to solve the seepage equation?

VFlux uses the Galerkin Integral method with a non-linear Newton-Raphson Iteration technique with pre-conditioning of the convergence matrix.

What is the primary advantage of SVFlux™ over other seepage software?

The primary advantage is the speed at which you are able to solve complex 2D or 3D seepage problems. Conventional software forces the user to spend days and weeks inputting an entire finite element or finite difference grid into the computer. The grid generation and refinement is all automatic in SVFlux therefore the time for solution of a typical problem is significantly reduced.

Can water flux be calculated through certain sections of the problem?

Yes - The amount of water flux through any section of a 2D problem may be computed. In 3D, the user has a choice of computing water flux across a feature or across a surface.

What testing has been performed to ensure the accuracy of SVFlux™?

The solver used by SVFlux has been the subject of two Master's level theses, in which results of typical seepage problems were compared to another commercially available seepage package. The comparison indicated that the solver used by SVFlux provided essentially identical results while offering several advantages such as automatic mesh generation and refinement. Further details regarding these studies may be obtained by contacting us directly.