연구의 선진화와 생산성 향상에
필요한 최적의 소프트웨어와 컨설팅을
공급하도록 노력하겠습니다.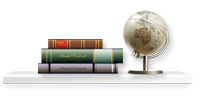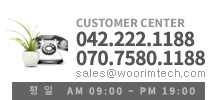 SVHeat™ is designed for use by geotechnical / geoenvironmental engineers, geological engineers, and soil scientists. The software is able to calculate geothermal gradients and the movement of freezing fronts in saturated and unsaturated soils. Saturation levels may be imported from SVFlux™. SVHeat allows you to analyze steady-state or transient thermal conduction and convection models. User defined soil properties define the latent heat released or absorbed during the ice-water phase change.

SVHeat™ is currently being used by universities and consultants around the world. Feel free to contact us for more information.




KEY FEATURES

Model both conductive and convective heat flux, in frozen or unfrozen conditions
Full coupling with SVFlux™
Climatic coupling brings the power of seepage modeling to geothermal problems
1D, 2D and 3D solutions handle any type of modeling problem
Fully automatic mesh generation and mesh refinement
Simple and powerful user interface allows rapid creation of effective models
Model customization through a powerful math scripting interface*

TESTIMONIALS

I do think this type of modeling should be more routinely done and until now there has not been an easy way of doing this. Beyond a few hiccups in setting up the model (mostly lack of CAD software experience on my part) and then the subsequent setting up and understanding of physical properties and units (small learning curve) the model ran and calculated quickly with good visual results. I would have no reservations in recommending SVHEAT heat modeling to better understand heat flow into borehole heat exchangers in a residential geothermal installation. This understanding can be applicable to borehole spacing and depth of drilling for any particular ground and aquifers that intersect the boreholes.

Brad Ford, P.Geol.
Potential Energy Geothermal

My study required the input of large data including surface temperatures ranging from 350°C to -300°C. The flexibility and versatility in SVHeat allowed me to run thermal simulations with sudden changes in boundary conditions using non-linear material properties.

Elsa Tan
Graduate Student
University of Saskatchewan


Modelling can be time consuming but SVHeat improved our efficiency by allowing us to use AutoCAD™ drawings and automatic mesh generation while managing the input data through a database.

Michel No?l, M.Sc.A., P.Eng.
Senior Engineer, GeoEnvironmental Engineering
SRK Consulting Ltd.