연구의 선진화와 생산성 향상에
필요한 최적의 소프트웨어와 컨설팅을
공급하도록 노력하겠습니다.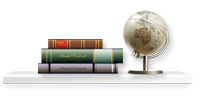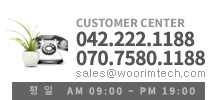 SVSolid™ is designed for solving the stress state and deformations in soils under various loading conditions. It is a 1D, 2D and 3D finite-element program for engineering soil mechanics computations. SVSolid simulates the behavior or soil or rock which may undergo elastic or plastic deformations. SVSolid may also be coupled with our graduated flow or slope stability software.




KEY FEATURES

1D, 2D and 3D solutions handle any type of modeling problem
Fully automatic mesh generation and mesh refinement
Simple and powerful user interface allows rapid creation of effective models
Model customization through a powerful math scripting interface*

CUSTOMERS

SVSolid™ is currently being used by universities, government agencies, and consultants around the world. Contact us to be put in touch with people from industry currently using our software.

Our numerical modeling clients include...

TESTIMONIALS

We can attest to the value of these products in a consulting environment. We have used these software products to provide solutions we otherwise would not be able to deliver.

Dave Kent, P.Eng.
Chief Engineer
Clifton Associates


The simplicity and power of SVSolid allow the creation of tens of modeling scenarios in the time normally required for the creation of a single model.

Murray Fredlund , Ph.D., P.Eng.
SoilVision Systems Ltd.