연구의 선진화와 생산성 향상에
필요한 최적의 소프트웨어와 컨설팅을
공급하도록 노력하겠습니다.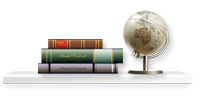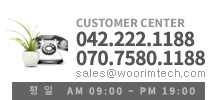 Q : I called the tech support number but nobody answered.
A : We are available to answer technical support calls M-F 8am-5pm Mountain time, excluding holidays. If you call during business hours and nobody answers, it is usually because all of the tech support personnel are tied up with other calls. If this happens, please leave a message with your name and phone number and we will return your call.
Q : I sent an email to technical support but I haven't received a response.
A : We strive to respond to technical support email within 1 business day. If your question is of an advanced nature, it may take us longer to reply. We try to acknowledge each inquiry and let you know if it will take longer than normal to answer your questions. It is also possible that your email was gobbled up by our junk email filter. Even with the junk email filter on a low setting, legimate emails are sometimes marked as SPAM. If we do not respond to your email in a timely manner or if you have any other concerns, please give us a call +1 801-691-5530.
Q : I encountered an error when trying to install GMS, SMS, or WMS.
A : The most common cause for installation errors is running the installation program without "Administrator" privileges. Also check that the installation directory is a valid location and that it isn't "read-only."
Q : What is "Demo Mode?"
A : GMS, SMS, and WMS run in Demo Mode if a valid license is not present. In Demo Mode, printing and saving are disabled. Starting in GMS 7.0, SMS 10.1, WMS 8.1, and later versions, demo mode is no longer available.
Q : I purchased GMS, SMS, or WMS. How do I enable the software and get out of Demo Mode?
A : The software can be enabled with a password or hardware lock. To obtain a password or hardware lock, contact your software vendor. Passwords enable a single version of GMS, SMS, or WMS on a single machine. Passwords are machine specific. When obtaining a password, you will need to provide your vendor with your computer's register string. The register string is listed in the Register dialog (File | Register.) Hardware locks enable a roaming license of the software. In order to enable the software with a hardware lock, the lock must be attached to the machine when running the software.
Q : My password doesn't work.
A : Passwords are not case sensitive but register strings ARE case sensitive. Double check the password data sent to you by your vendor and make sure the register string matches the register string shown in the File | Register dialog.
Q : My hardware lock doesn't work.
A : Please review the hardware lock installation guide. If this does not resolve the problem, please contact our technical support staff at support@aquaveo.com.
Q : Where can I get the latest build updates of XMS?
A : Visit the Aquaveo download page.
Q : In the graphics window, letters and numbers appear instead of points and nodes. How can that be fixed?
A : If letters and numbers appear in the graphics window instead of regular points and nodes, then there was an error installing the XMS font or the font was corrupted. Usually this problem clears up when the computer is restarted after the installation process is finished.