연구의 선진화와 생산성 향상에
필요한 최적의 소프트웨어와 컨설팅을
공급하도록 노력하겠습니다.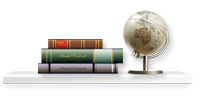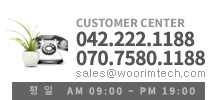 Blue Marble Desktop?

For Raster, Vector, Coordinate, CAD, LiDAR and DEM Geospatial Data

---

The Blue Marble Desktop is the all in one geospatial data management platform for Blue Marble?s popular data transformation tools. The Geographic Calculator and Geographic Transformer reside in the same desktop window along with a Spatial Connect module for working directly with spatial databases. Access all of these available features in a single interface through a combined license.

Whether you are working with coordinate, vector, CAD, raster, 3D, LiDAR, DEMs, DTEDs or any type of geospatial data the Blue Marble Desktop allows you to address your data conversion challenges in the same application interface. Users can now translate directly between twenty different vector and CAD file formats and some sixty different spatial formats. The Spatial Connect module allows Blue Marble Desktop to connect to Esri geodatabases, Oracle and PostGIS. The ArcGIS Extension now features support for Esri Spatial database conversions for SDE, File Geodatabase, and Personal Geodatabase.

The Blue Marble Desktop enables users to edit and share the same geodetic datasource (GeoCalc.xml) across your organization regardless of location. It also features a Project Manager that allows administrators and managers to create, save and share data conversion projects which can be made available to many users. Managers can also pre-configure the geodetic datasource, ensuring high quality data conversion and minimize costly mistakes.




Enterprise Collaboration Tools


Administrative tools to guide users, restrict datasource views, insure data quality
Sharable workspaces to pre-define tasks for users
ArcGIS extension for enhancing the geodetic project workflows

Blue Marble stock definitions can't be overwritten
Custom section for managing your definitions
Manipulate GeoCalc.XML via app interface, no longer opening .dat

Dongle and Enterprise licensing
Read and write to and from a variety of databases, CAD and GIS formats
Direct support for OGP (EPSG Datasource) web registry




Version 2.4 contains several new and enhanced features, which gives users more control over more of their data. A new Seismic Survey Conversion job lets you access, maintain, and convert SEG, SPS and UKOOA formatted ASCII data faster and more efficiently. There is a new Web Mapping Service (WMS) interface for remote data connections in all data viewer windows. Well Known Text and PRJ coordinate system matching now preserves base geodetic coordinate system references. Enhanced Envelope logic preserves systems that cross the International Dateline. An updated Audit Trail now tracks the current Desktop user with all changes.
Blue Marble Desktop?

For Raster, Vector, Coordinate, CAD, LiDAR and DEM Geospatial Data

---

Features

Geospatial Conversion, Translation and Transformation in One Application

Geographic Calculator and Geographic Transformer now reside in the same desktop window. Work seamlessly with all of the features of both applications in a single interface through a combined license.Work off of the same GeoCalc datasource, set custom views and editing capabilities, define jobs with workspace files, and set up powerful batch projects across geodetic, vector and raster data. The Blue Marble desktop will save your organization time, reduce errors and increase reliability of all your geospatial data.




&nbsp &nbsp &nbsp
The Blue Marble Desktop

Features

Support for over 60 Geospatial formats
Web Mapping Service (WMS) interface for remote data connections in all data viewer windows
Well Known Text and PRJ coordinate system matching now preserves base geodetic coordinate system references
Enhanced Envelope logic preserves systems that cross the International Dateline.
Updated Audit Trail now tracks the current Desktop user with all changes.
Vastly improved batch vector file translation
Support for DEMs and DTEDs
Area Calculation Tool
Support for legacy ATS grid formats
Web Registry support with connection control and support for custom systems and transformations
Advanced Administrative Settings tools to define workspaces for users
Views on the datasource for selecting objects for Administrative Settings
Data Source Audit Trail to track edits to the Geodetic Parameter data source
Import and export Geodetic definition tool to quickly share custom definitions with other users
Workspace Export tool makes workspaces more easily portable
Ability to use any datum as an intermediary for datum transformations
Message window that monitors current projects
Esri GTF transformation file import
Support for non-north up raster imagery in the viewer
Perimeter and length calculations in the viewer for linear geometries
Support for legacy Map file conversion jobs for retroactive workspace support
Edit Datasource dialogs allow for dragging and dropping of folders

Metadata Editor

This tool comes with read and write support for XML and text-based metadata files which are compliant with both FGDC and Esri. Data files from many sources include accompanying metadata files in either the .xml or .txt format. The Point Database Conversion, Vector Data Conversion, Vector Tile, Raster Transform, Raster Mosaic, and Raster Tile jobs of Blue Marble Desktop all include a Metadata button for accessing existing metadata which can then be edited and saved.




&nbsp &nbsp &nbsp
The Metadata Editor

Project Manager

The Project Manager panel introduces the concept of workspaces, projects and jobs. Switch back and forth between multiple conversion projects. Save off a workspace and send it to other users to use your settings or have all users save settings to a central server for easy sharing. Name workspaces, projects and jobs based on the specific type of work or conversion. Use our docking capabilities to further customize the view. For example you can open the map viewer, drag it to the bottom of the interface and set it below all the transformation windows. You can also minimize or close windows all together. All of these settings can then be saved in a workspace.




&nbsp &nbsp &nbsp

File Corral

The file corral allows users to manage data locally or remotely. Use this tool to further enable workspace guidance for co-workers. Save off the path to all the essential map data (vector and raster) to the project. When you share that workspace or open it again it will remember where your data is residing.




&nbsp &nbsp &nbsp

Administrative Tools

Lock down the data source for protection through password access limiting who can edit geodetic definitions and views on the datasource. The GIS Manager or Geodesist in your organization can show the coordinate objects they prefer by limiting views on the datasource through password access. For example if you don?t want your users to see all twenty plus linear units, only meters, you can set up a custom view that shows just meters and save that view off under a certain password. Or maybe you?re only working in one part of the world, Canada for instance, customize the coordinate datasource to only show coordinate objects appropriate for Canada. Then use the workspaces protocol to send that set up our to your users. Workspaces ensure consistency and permit developing pre-defined jobs and making them available to co-workers as well. You can set a number of different preferences for geodetic and data transformation from the number of decimal degrees to the default datum to the file path, save it off in a workspace under a job and project of a specific name, then make that available to your co-workers and users. Another great administrative tool is our datum shift envelope capability, recently expanded to include coordinate systems and horizontal datums. You can define geographic envelopes view the admin tools, or use our predefined envelopes and select the appropriate datum shift for that area of the world. Your users will automatically be prompted to use that shift when they are transforming data in that part of the world. Desktop also allows you to use this same envelope functionality over the ArcMap interface through the Geographic Calculator Esri extension!




&nbsp &nbsp &nbsp &nbsp &nbsp &nbsp &nbsp &nbsp &nbsp &nbsp
&nbsp &nbsp &nbsp &nbsp &nbsp &nbsp Administrative Settings&nbsp &nbsp &nbsp &nbsp &nbsp &nbsp &nbsp &nbsp &nbsp &nbsp &nbsp &nbsp &nbsp &nbsp Custom Envelope



Blue Marble Desktop?

For Raster, Vector, Coordinate, CAD, LiDAR and DEM Geospatial Data

---

Details

Supported Input Image File Formats

ARC Digitized Raster Graphics (*img, *ovr)
BIL/HDR Raster Dataset (*.bil)
Bitmap Files (*.bmp)
BSQ Files (*.bsq)
Compressed ARC Digitized Raster Graphics
Enhanced Compressed Wavelet (*.ecw)
JPEG (*.jpg)
JPEG 2000 (*.jp2)
LizardTech MrSID (*.sid)
Portable Network Graphics (*.png)
BSB v3 - KAP
TIFF and GeoTIFF (*.tif)

Supported Output Image File Formats

Bitmap Files (*.bmp)
Enhanced Compressed Wavelet (*.ecw)
JPEG (*.jpg)
JPEG 2000 (*.jp2)
LizardTech MrSID (*.sid)
Portable Network Graphics (*.png)
TIFF and GeoTIFF (*.tif)

Image Reference Formats

Blue Marble (*.rsf)
BIL/HDR Reference Files (*.hdr)
World files (various file extensions)
MapInfo Raster (*.tab)
ECW Reference File Format (*.ers)
Internal Referencing (GeoTiff, ECW, MrSID, JP2, CADRG, ADRG, DOQQ, etc.)

Supported Input Digital Elevation Model Formats

Arc/Info Ascii Grid (*.asc)
Arc/Info Binary Grid (*.adf)
DTED Military Elevation (*.dt0, *.dt1, *.dt2, *.dt3, *.dt4, *.dt5)
USGS SDTS DEM (*.ddf)
USGS ASCII DEM (*.dem)

Supported Output Digital Elevation Model Formats

Arc/Info Ascii Grid (*.asc)
USGS ASCII DEM (*.dem)

Point Database Formats

dBase III or higher (*.dbf)
Microsoft Access (*.mdb)
Microsoft Excel (*.xls)
Comma Separated Values (*.csv)
SEG P1 - (*.seg)
Shell Processing System (*.sps)
Tab Separated Values (*.tsv)
UKOOA P1/90 (*.uko)
LiDAR Data Exchange (*.las)
Geographic Markup Language (*.gml)
SEG-Y (*.sgy)
Write to AutoCAD DWG/DXF
UKOOA P1/90
Other ASCII formats using Text File Schemes
Velocity Files(.txt)

Supported Input Vector File Formats

AutoCAD support through AutoCAD 2010 (*.dwg, *.dxf)
Blue Marble Layers (*.bml)
Digital Line Graph (*.dlg)
Esri ArcInfo Export (*.e00)
Esri ArcInfo Generate (*.gen)
Esri Shapefile (*.shp)
GML Simple Features - Version 3.1.1. See Note 1 below. (*.gml)
Google Keyhole Markup Language (*.kml)
GPX Data File (*.gpx)
LiDAR Data Exchange - Version 1.0, 1.1 and 1.2. See Note 2 below. (*.las)
MapInfo Import (*.mif)
MapInfo Table (*.tab)
Microstation Design (*.dgn)
S-57 (*.000)
Spatial Data Transfer Standard (*catd.ddf)
TIGER/Line (*.rt1)
Velocity File (*.txt) Note 1: Reading and direct transformation of GML data conforming to the Simple Features Profile conformance level Zero, and Simple Feature Collections in version 3.1.1 (support for 2.1.2 coming soon). The writer always writes to the Simple Features Profile. There is no firm limit to the size of file that can be read into the Viewer in Blue Marble Desktop, but if the GML file has coordinate lists exceeding one million characters, the odds of display issues will increase. Note 2: Reading, writing, and direct transformation of LAS version 1.0, 1.1 and 1.2 data is supported. It is not recommended that LAS datasets larger than 5MB be loaded into the Blue Marble Desktop Viewer.

Supported Output Vector File Formats

AutoCAD write support through AutoCAD 2010 (*.dwg, *.dxf)
Esri ArcInfo Export (*.e00)
Esri ArcInfo Generate (*.gen)
Esri Shapefile (*.shp)
GML Simple Features - Version 3.1.1. See Note 1 below. (*.gml)
Google Keyhole Markup Language (*.kml)
GPX Data File (*.gpx)
LiDAR Data Exchange - Version 1.0, 1.1 and 1.2. See Note 2 below. (*.las)
MapInfo Import (*.mif)
MapInfo Table (*.tab)
Microstation Design (*.dgn)
Velocity File (*.txt) Note 1: Reading and direct transformation of GML data conforming to the Simple Features Profile conformance level Zero, and Simple Feature Collections in version 3.1.1 (support for 2.1.2 coming soon). The writer always writes to the Simple Features Profile. There is no firm limit to the size of file that can be read into the Viewer in Blue Marble Desktop, but if the GML file has coordinate lists exceeding one million characters, the odds of display issues will increase. Note 2: Reading, writing, and direct transformation of LAS version 1.0, 1.1 and 1.2 data is supported. It is not recommended that LAS datasets larger than 5MB be loaded into the Blue Marble Desktop Viewer.

Spatial Databases

The Spatial Connect Module supports:

Esri Geodatabase
ArcSDE, Personal and File Geodatabase
Oracle
PostGIS

Image Transformation Models

Affine (minimum three points)
1st Order Polynomial (minimum four points)
2nd Order Polynomial (minimum six points)
3rd Order Polynomial (minimum ten points)
4th Order Polynomial (minimum fifteen points)
5th Order Polynomial (minimum twenty-one points)

Datum Transformation Methods

18 Datum Shift Methods such as 7 parameter (coordinate frame rotation or position vector rotation, Moledensky Badekas 10 parameter, NTv2,HARN, etc.

Coordinate Conversion Parameters

We include a comprehensive coordinate conversion parameter database that contains most common coordinate systems in use throughout the world. You can completely customize this XML file by adding or removing parameters. Currently, the coordinate conversion database contains:

Over 3500 pre-defined coordinate systems
Over 1200 datum shifts
Over 400 horizontal datums
Over 80 various unit definitions
14 prime meridians
A dozen vertical datums

Common coordinate systems included:

Bell Wire Center V & H (V & H)
Earth Geopotential Model of 1996 global geoid model support
Gauss-Kruger Modified, 3TM, and 6TM
Japanese Grid 2000 coordinate system
Maine Coordinate System 2000
Military GridReference System (MGRS)
New Zealand Map Grid
US State Plane 1927 (both original and exact solutions)
US State Plane 1983
UTM (Universal Transverse Mercator) North and South zones
World Geographic Reference System coordinate string support
XYZ Cartesian Earth-Centered Earth Fixed (ECEF)
Grids for Argentina, Australia, Austria, Bahrain, Belgium, Borneo, Columbia, Cuba, Egypt, England, France, Ghana, Greece, India, Iraq, Ireland, Italy, Japan, Minnesota, Netherlands, New Brunswick, New Zealand, Nigeria, Peru, Philippines, Qatar, Quebec, Romania, Veracruz, and many more.

Alberta Township System (ATS) Grid Versions

2.1 NAD27
2.2 NAD27
2.3 NAD27
2.4 NAD27
2.5 NAD27
2.6 NAD27
3.1 NAD27
3.2 NAD27
3.2 NAD83
4.1 NAD83

Map Projections

Aitoff
Alaska State Plane 27
Albers Equal-Area Conic
Azimuthal Equal Area
Azimuthal Equal Area (Polar Aspect)
Azimuthal Equidistant
Azimuthal Equidistant (Polar Aspect)
Behrmann
Belgium 72
Bipolar Oblique Conic Conformal
Bonne
Cassini
Craster Parabolic
Danish System 34
Danish System 34 (1999)
Double Stereographic
Eckert I
Eckert II
Eckert III
Eckert IV
Eckert V
Eckert VI
EOV (Egyseges Orszagos Vetulet)
Equal-Area Cylindrical
Equidistant Conic
Equidistant Cylindrical
European Stereographic
Fuller (Dymaxion)
Gall-Peters
Gall Stereographic
Gnomic
Goode Homolosine
Guam
Guam State Plane 27
Hammer Aitoff
HSO/RSO (Deprecated)
Hyperbolic Cassini-Soldner
IMW Polyconic
Krovak
Laborde
Lambert Conformal Conic (1 parallel)
Lambert Conformal Conic (2 parallel)
Lambert Conformal Conic Extended
Lambert State Plane 27
Loximuthal
McBryde-Thomas Flat-Polar Quartic
Mercator
Military Grid Reference System (Deprecated)
Miller Cylindrical
Mollweide
Natural Earth
New Zealand Map Grid
Oblique Equal Area Cylindrical
Oblique Mercator Azimuth
Oblique Mercator Two Point
Orthographic
Perspective Conic
Polar Stereographic
Polar Stereographic (Variant C)
Polyconic
Popular Visualisation Pseudo Mercator
Quartic Authalic
Robinson
Sinusiodal
Space Oblique Mercator
Stereographic
Stereographic 70
Swiss Oblique Mercator
Tilted Perspective
Times
Transverse Mercator (Gauss-Kruger)
Transverse Mercator Extended
Transverse Mercator Snyder
Transverse Mercator South Oriented
Transverse Mercator State Plane 27
Two Point Equidistant
Two-Point Fit
Universal Transverse Mercator
V and H
Van der Grinten
Van der Grinten IV
Vertical Perspective
Winkel I
Winkel II
Winkel Tripel

Vertical Datums

Additional download may be required

Australia - AUSGEOID 98, AusGeoid2009
Canadian Vertical Datum CVGD28
Colombia - GEOCOL 04
Denmark - DVR90
France and Corsica - RAC09, RAF09
Great Britain - OSTN02
Iberia - IGM 95, IGG2005
Japan - Japan Height Datum via GSIGEO2005
Local Geodetic Datum Ellipsoid Height
The Netherlands - NLGEO2004
South Africa - SAGEOID2010
United States - NAVD88, NGVD29 via Geoid 96, Geoid 99, Geoid 03, or Geoid 2009
Worldwide - EGM96, EGM08, OSU91A